lady PREMIUM
Pads for discerning women
The breathable lady PREMIUM pads from TerraCare offer maximum protection for people suffering from slight
to medium bladder weakness. They are extremely thin, absorb moisture very quickly and provide protection
against rewetting.
The soft fabric-like material and the comfortable stretch bands produce a pleasant wearing feeling.
The side leakage protection offers additional security because it prevents liquids from escaping. Special gel
components safely lock odour and moisture into the core of the pad. A wide adhesive strip ensures
the best possible fit.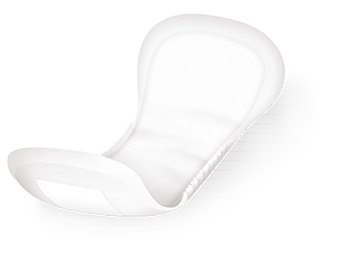 • Extremely thin and discreet
• Skin-friendly thanks to an
air-permeable exterior
• Strong absorbent core
• Gel concept to stop
odours and retain fluids
• Protection against rewetting
• Side leakage protection
• Antibacterial fluid distribution layer
• Easy to put on and dispose of
Product No.
Dimensions
Contents