slips PREMIUM
Highly efficient and comfortable
Highly absorbent, anatomically shaped incontinence slip with an air-permeable external film and
non-woven fabric in the hip area. The forma-care PREMIUM incontinence slips (powered by TerraCare)
are dermatologically tested and free of latex, and offer high wearing comfort. Elastic bands at the
back and front ensure an excellent fit to the body in any situation.
The product is affixed using resealable Velcro/adhesive tapes. The highly efficient absorbent core
quickly diverts and keeps moisture inside, and also securely locks in unpleasant odours by means of
special gel components. Rewetting is therefore easily prevented. Additional security
is provided by side leakage protection.
forma-care slips (powered byTerraCare)
• Skin-friendly thanks to an
air-permeable exterior
• Discreet thanks to
quiet material
• Strong absorbent core
• Gel concept to stop
odours and retain fluids
• Protection against rewetting
• Side leakage protection
• Four reclosable Velcro/
adhesive fasteners
• Antibacterial fluid distribution layer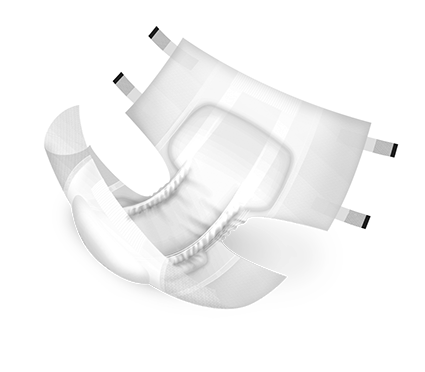 small comfort
small extra
medium comfort
medium super
medium extra
75 - 110 cm
75 - 110 cm
75 - 110 cm
large comfort
large super
large extra
110 - 150 cm
110 - 150 cm
110 - 150 cm
x-large comfort
x-large extra
110 - 170 cm
110 - 170 cm